Robert N. Launie, Esquire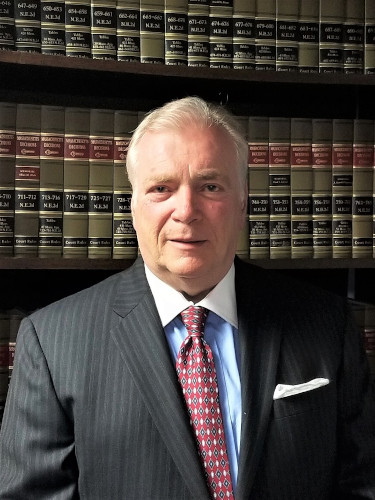 Attorney Robert N. Launie graduated from Boston College High School in 1974 and Boston College in 1978. After working in-house for a large union masonry company in many different capacities for four years, he decided he would follow his dream of being a litigator and attend law school.
Attorney Launie entered New England School of Law, in the evening program while still working his day job for the union masonry company, graduating in 1986 with his entering class. While at New England School of Law, he interned as a Rule 303 prosecutor in the Suffolk County District Attorney's Office handling numerous prosecutions.
Attorney Launie was always drawn to trial work and started his own practice doing court-appointed criminal defense work in various district courts, in Middlesex, Norfolk, and Bristol counties. In the early '90's, Attorney Launie was hired to defend individuals accused of serious crimes and was charged with assembling defense teams for their representation as well as actively participating in the defense of many high-profile cases. Over a 30-year career, Attorney Launie has appeared in both District and Superior Courts, as well as the Federal Courts throughout New England.
In 1997, Attorney Launie began working with Attorney Paul V. Marino. After a few years of practicing together, Attorney Launie and Attorney Marino formed Launie & Marino, P.A., in 1999. Together they have expanded their practice to the areas of business litigation, business transactions, family law, as well as counseling and strategic planning for small businesses.
Attorney Launie has successfully completed a nationally approved and accredited intensive mediation program, receiving his certificate from the highly respected MWI mediation facility, allowing him to work as both a mediator and conciliator. Attorney Launie has been successful in using his extensive experience and valuable knowledge of litigation aspects in helping to bring litigants to a successful end result in the areas of divorce and business disputes, hopefully showing them how to avoid the costly expense of full litigation.
In the Family and Probate Court, Attorney Launie has extensive experience working on divorces that include complicated and sensitive issues like child custody, alimony, and the division of assets. Using his mediation skills, he has been successful in bringing parties together to find equitable and agreeable solutions before trial.
Attorney Launie has been recognized with the Super Lawyers designation, under the business and litigation section.